Pumpkin spice and everything nice, it's time to get excited about fall! This season is all about cosy sweaters, fun Halloween activities, and of course, pumpkins.
If you're looking for some delicious recipes to help you celebrate the autumn season, look no further, we've rounded up 30 of the best pumpkin recipes for you to try. From savoury dishes to sweet treats, there's something for everyone on this list. So grab a cup of pumpkin spice latte and get cooking!
This post may contain affiliate links. That means that if you click on a link and purchase something I recommend, I will receive a small commission at no extra cost to you. As an Amazon Associate, I earn from qualifying purchases. This helps keep my website up and running and is very appreciated. Thank you for your support! You can read my full disclosure policy here.
In This Post
30 Pumpkin Recipes That Are Perfect For Fall:
Savoury Pumpkin Recipes:
As the weather starts to cool and the leaves begin to change color, pumpkin season is in full swing. While pumpkins are most often associated with sweet desserts like pie and cheesecake, they can also be used to create savoury dishes that are perfect for fall.
Why not try some roasted pumpkin soup, a warm and comforting option on a chilly day, or, for something a little heartier, try pumpkin and black bean enchiladas. Plus don't forget about them pumpkin seeds! Roasted in the oven with a bit of salt, they make a delicious and healthy snack.
1. Pumpkin pizza – This pizza is like a whole new element of pumpkin. Not the sweet flavour you find in baked goods, but savoury. so this goes out to all you crazy people without a sweet tooth who may feel you miss out on the pumpkin train every year, pumpkin pizza, just for you – Love Lola
2. Pumpkin risotto – A warm and comforting autumn meal with a rich and creamy texture. This savoury traditional Italian dish is simple to make during the autumn season! – Keeping the Peas
3. Caramelised onion, feta & pumpkin tart – This Caramelised Onion, Feta & Roast Pumpkin Tart with puff pastry and rosemary is the perfect weekend lunch or lazy mid-week dinner – Bake Play Smile
4. Cajun pumpkin soup – The perfect soup for fall. Creamy, warming, sweet & spicy! – Avant Garde Vegan
5. Pumpkin humus – This pumpkin hummus is creamy, savory, and perfect for the fall season! It's packed with healthy ingredients including chickpeas, pumpkin, olive oil, and tahini. Enjoy it as a dip for warm pita bread and crackers, or spread it inside your favorite veggie sandwich! – Purely Kaylie
6. Parmesan Pumpkin Fritters – crazy delicious pumpkin fritters recipe with Parmesan cheese. Easy, fail-proof and takes only 20 mins to make – Rasa Malaysia
7. Pumpkin & spinach puff pastry pinwheels – Golden, flaky, and deliciously morish, these Pumpkin and Spinach Puff Pastry Pinwheels are the perfect appetizer. Filled with roasted pumpkin, fresh spinach, and crumbled feta – Wholesome Patisserie
8. Pumpkin bean burgers – These Pumpkin Bean Burgers are an excellent alternative to store-bought vegan burgers. Kidney beans, pumpkin, and oats infused with curry powder and cumin, to create a healthy ethnic recipe, that'll knock your socks off! – Desi-licious RD
9. Roast pumpkin with feta & honey – A delicious main or tasty side dish made with roasted pumpkin, sesame seeds, feta, chilli and honey. What I also liked about it was that it could be eaten cold or hot depending on the hemisphere in which you dwell – Not Quite Nigella
10. Prawn and pumpkin curry – This impressive prawn and pumpkin curry may look complicated, but once you have all the ingredients prepped it's quite quick to make – Olive Magazine
11. Pumpkin tortilla caserole – This gluten free pumpkin tortilla casserole is creamy and cheesy with just a little hint of spice. A great fall meal the whole family will love! – Running to the Kitchen
12. Pumpkin & ricotta stuffed shells – The perfect seasonal comforting dish that is rich, creamy and oh so delicious! – Kristeena Michelle
13. Pumpkin ravioli – These Homemade Vegan Ravioli are easy to make and delicious. They are filled with a creamy pumpkin filling that is perfect for fall and Halloween season! – Blooming Nolwenn
14. Pumpkin & sage gnocchi – Just when you thought pasta bakes couldn't get any better, this easy recipe for pumpkin and sage gnocchi comes along – Delicious
15. Slow cooker pumpkin chicken – The ultimate healthy comfort food, this Crockpot Moroccan Pumpkin Chicken goes together in 15 minutes, and slowly cooks, leaving the chicken tender and coated in a delicious spicy sauce – Sunkissed Kitchen
Sweet Pumpkin Recipes:
Fall is the perfect time to start baking all of your favourite pumpkin desserts. Whether you're looking for a classic pumpkin pie recipe or something a little more unique, there are plenty of delicious options to choose from.
If you're in the mood for something sweet and spicy, try making a batch of pumpkin cinnamon rolls. Or if you're feeling ambitious, why not try your hand at making a homemade pumpkin cheesecake? No matter what you're in the mood for, there's sure to be a pumpkin dessert recipe that will hit the spot. So preheat your oven and get ready to enjoy some of the best desserts of the season!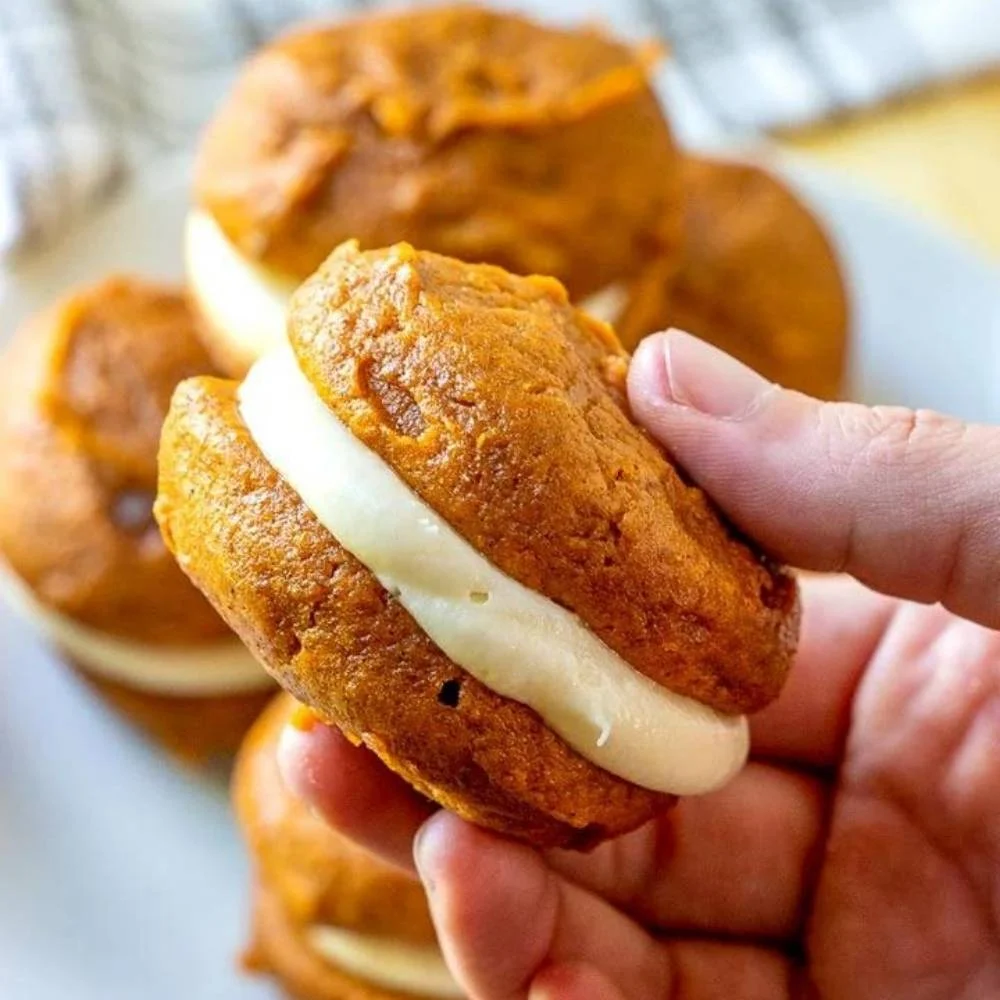 16. Pumpkin whoopee pie – The classic New England dessert gets an update with pumpkin, spices, and maple! These Pumpkin Whoopie Pies with Maple Cream Cheese Frosting recipe are the perfect fall dessert! – Food Folks and Fun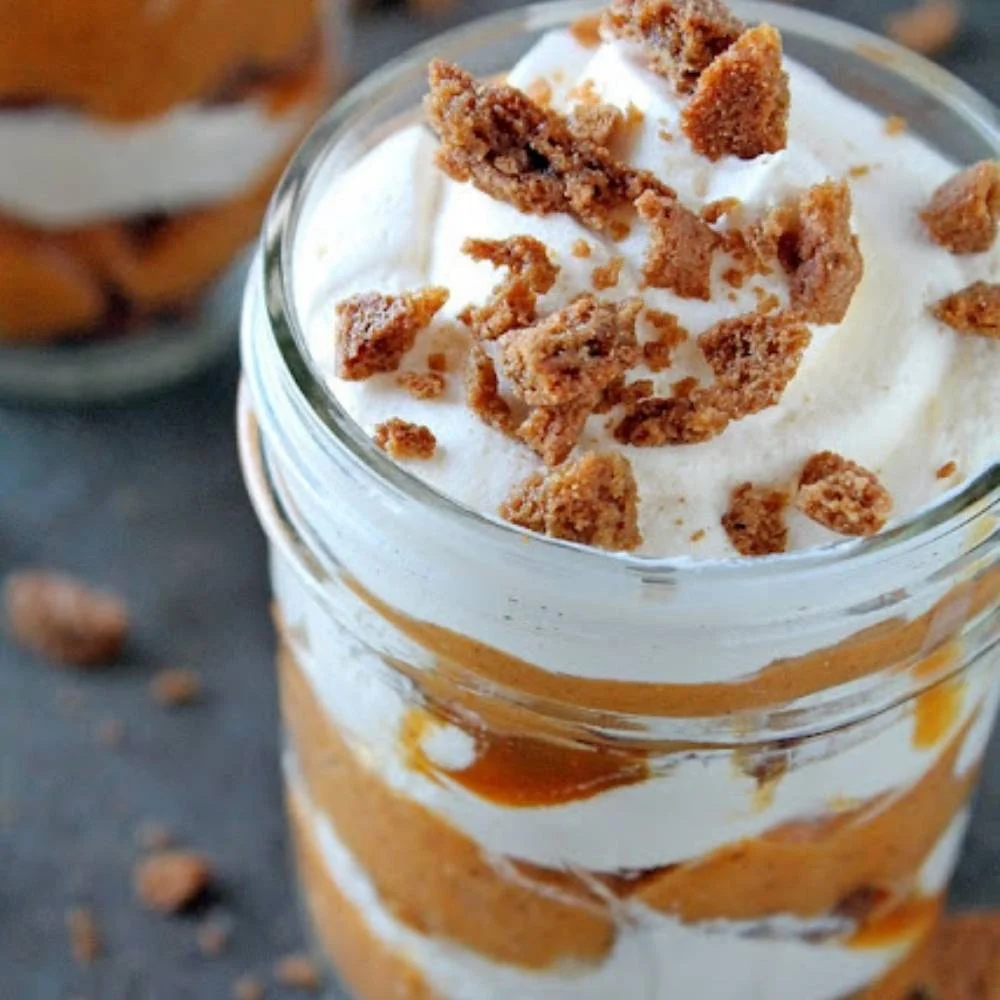 17. Salted caramel pumpkin parfaits – These Salted Caramel Pumpkin Parfaits are layered with gingersnaps, pumpkin pudding, and homemade salted caramel sauce and served in cute little mason jars! – Love Grows Wild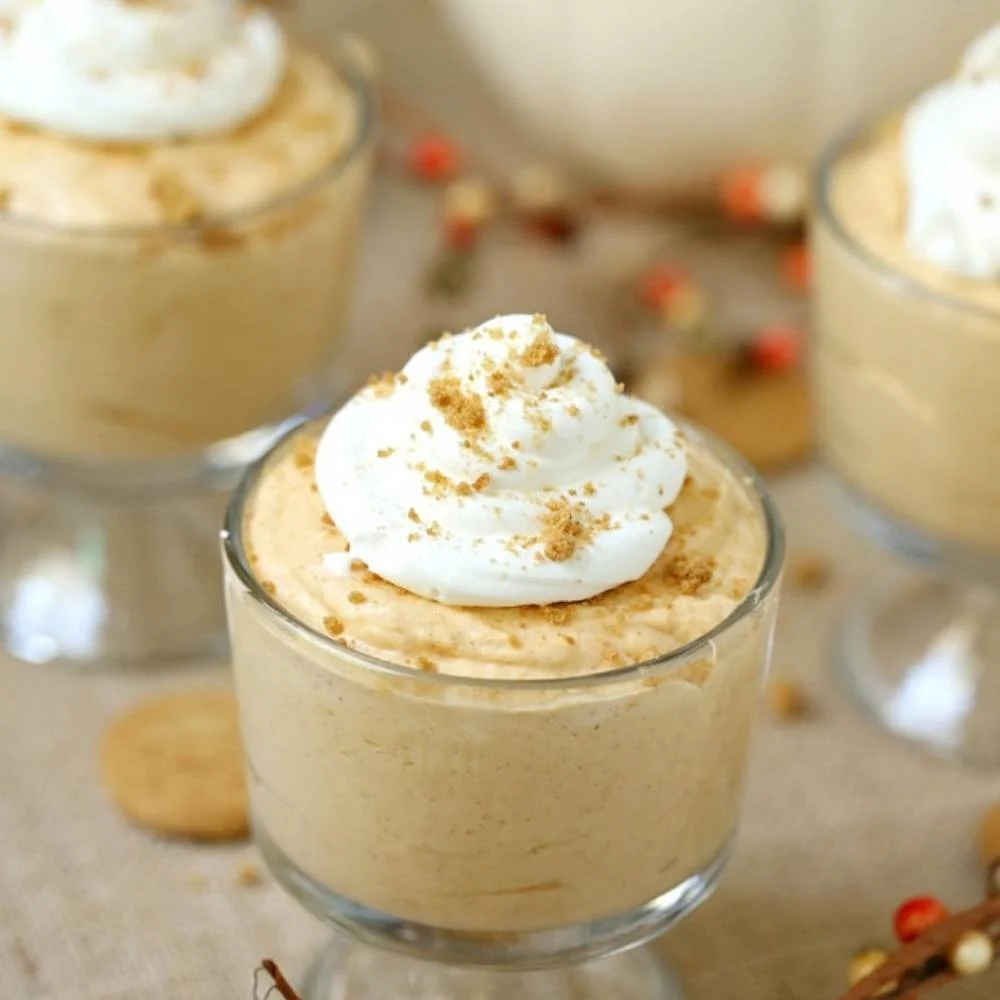 18. Whipped pumpkin mousse – Less than 10 minutes to prepare, with no baking required, it's a quick and easy, delightfully creamy pumpkin dessert your whole family will love! – Living Well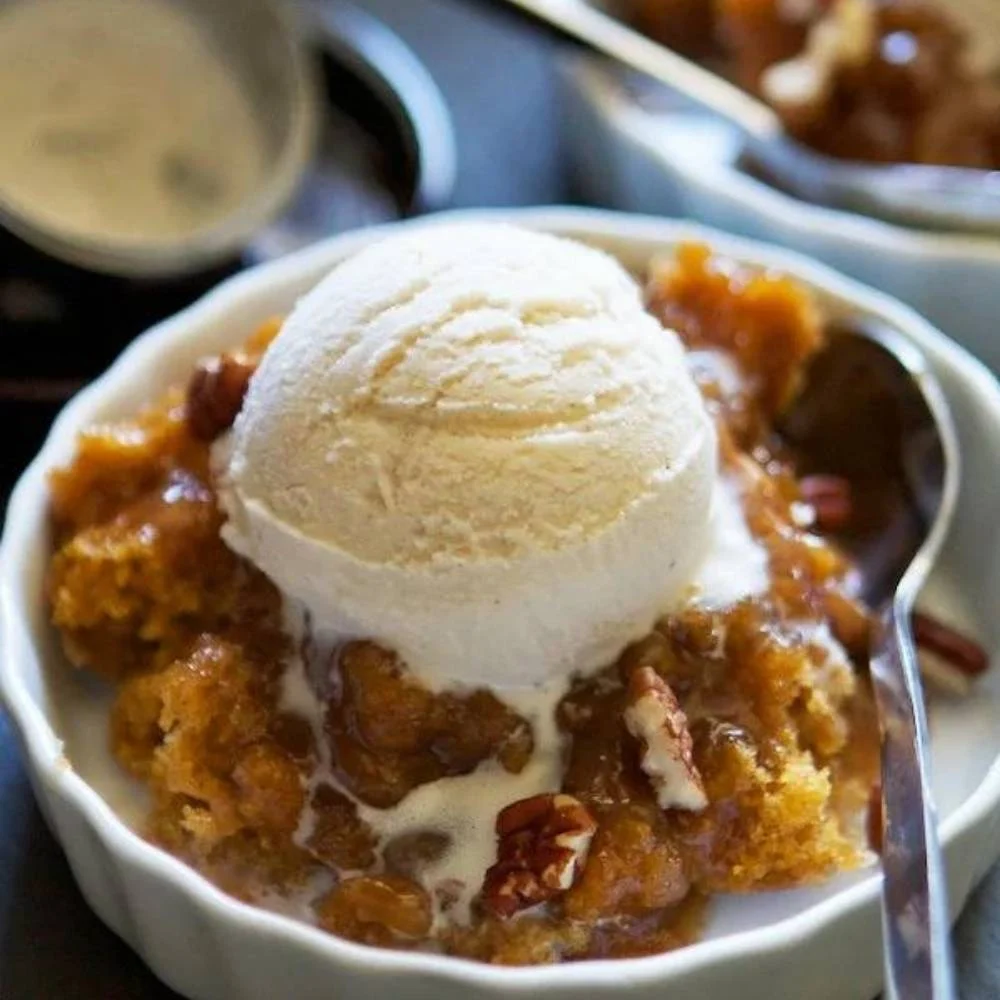 19. Pumpkin cobbler – The ultimate fall dessert with cake on the top and hot caramel sauce on the bottom! – Lauren's Latest
20. Pumpkin cheesecake trifle – This Pumpkin Cheesecake Trifle is sure to impress all holiday season long! Layers of pumpkin cheesecake, whipped cream and angel food cake combine for a fall treat that's impossible to resist! Gorgeous, simple, and totally delicious! – Mom on Timeout
21. Baked pumpkin donuts – This easy homemade recipe makes 1 dozen soft, fluffy donuts that are ready in 30 minutes! One of the BEST Fall Pumpkin dessert recipes! – Brooklyn Farm Girl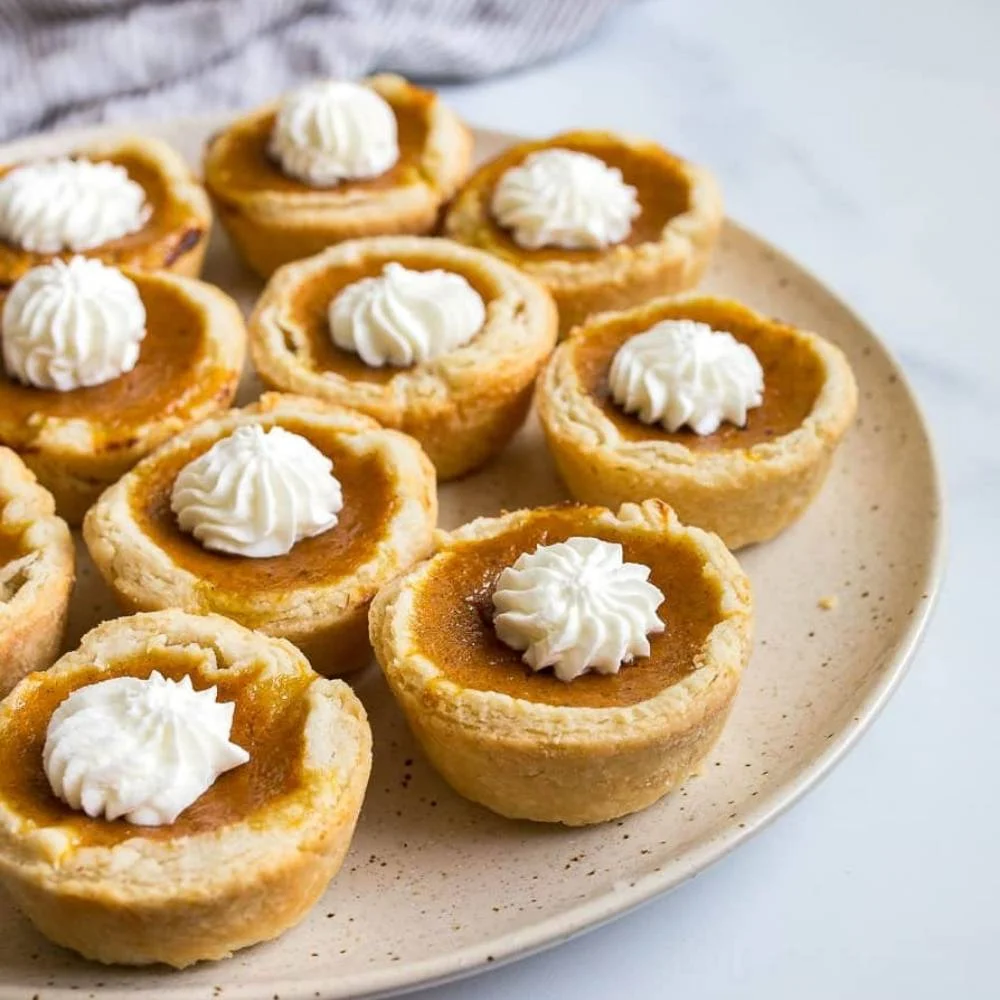 22. Mini pumpkin pies – This two-bite small pumpkin pie recipe that is perfect for a small Thanksgiving for two dinner menu. Add a squirt of whipped cream on top, along with an extra sprinkle of pumpkin pie spice! – Dinner for Two
23. Pumpkin earthquake cake – This fabulously fun Pumpkin Earthquake Cake is going to rock your world! So easy to do and so good to eat. With its pumpkin and chocolate overload, this is a must make. You have all sorts of flavours with each fork full and you won't be able to stop – I Am Baker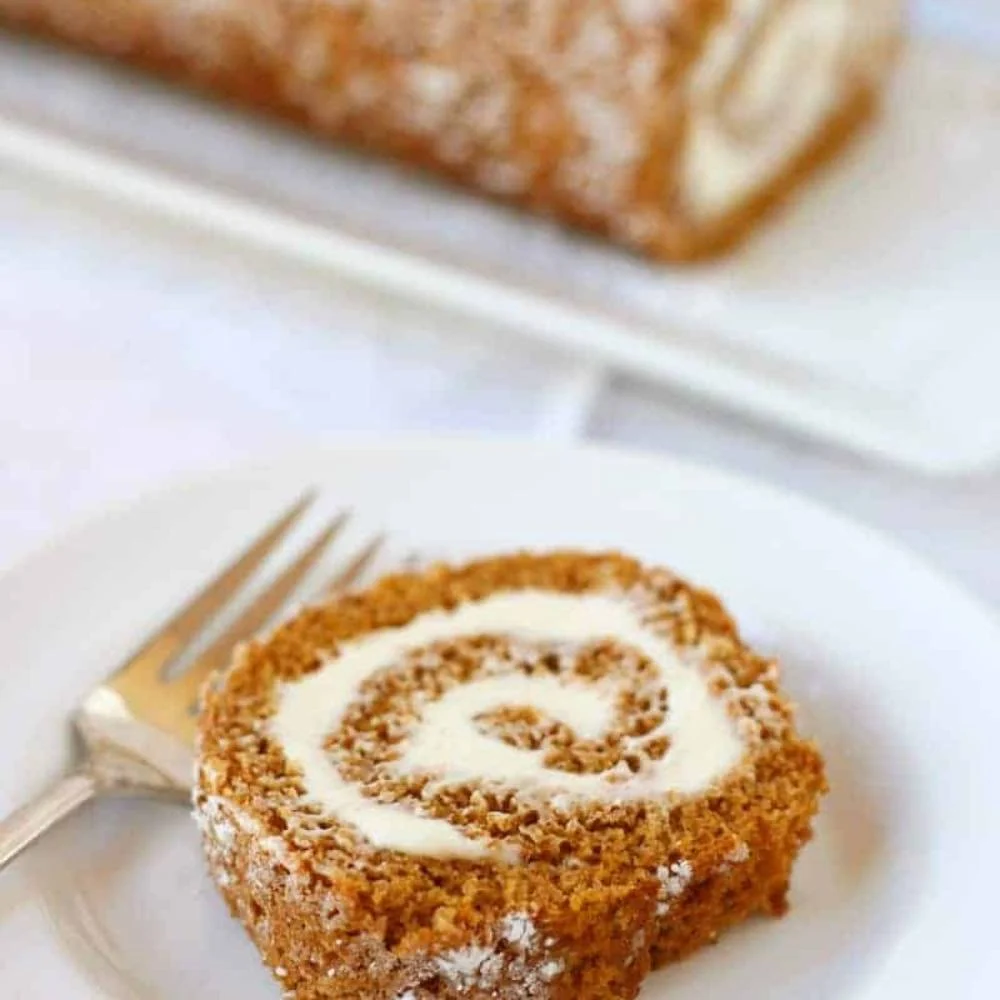 24. Pumpkin spice roll – Cinnamon and cloves add the spice to this pumpkin sheet cake, topped with cream cheese frosting and rolled into a festive log – Mom Loves Baking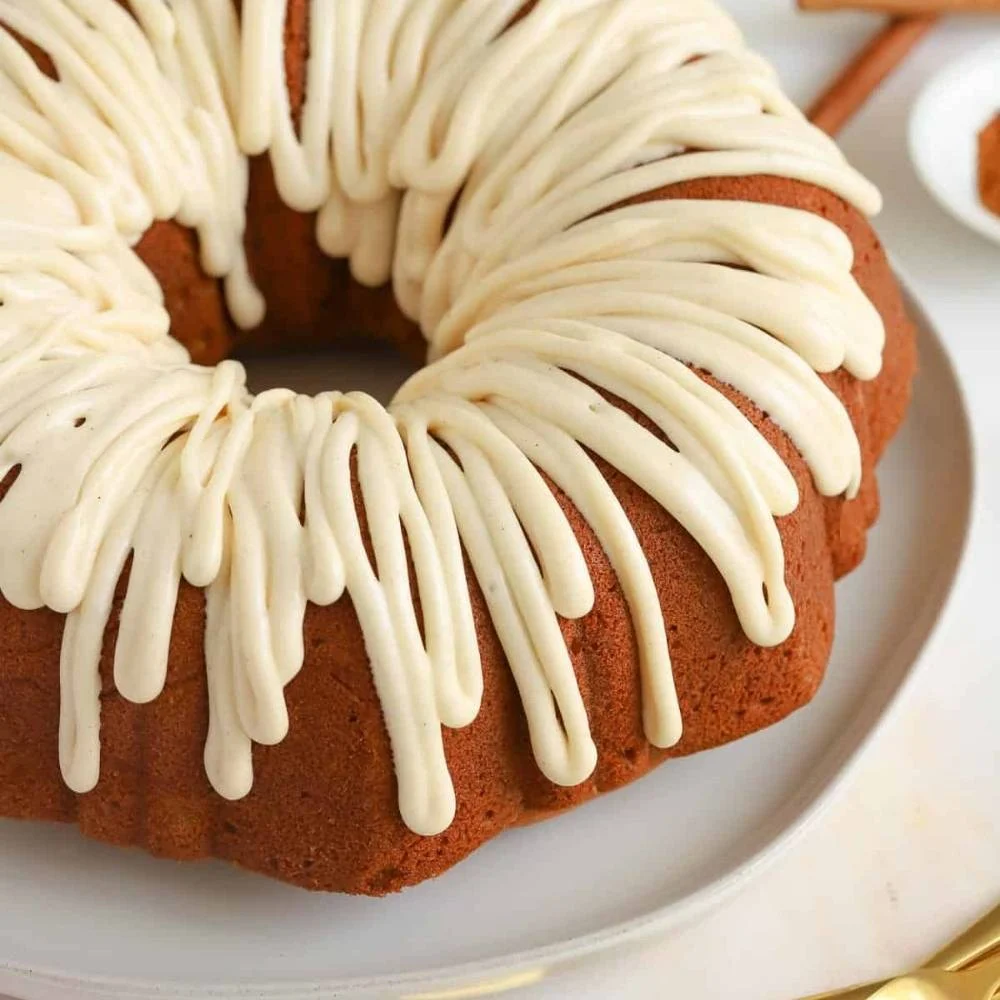 25. Pumpkin bundt cake – This perfect Pumpkin Bundt Cake is a crowd-pleasing dessert that is great for the holidays and the fall season. It is packed with pumpkin and warm spices and drizzled with cinnamon cream cheese icing. It's incredible! – Celebrating Sweets
26. Pumpkin chocolate chip muffins – What better way to embrace pumpkin season than with the addition of chocolate? These soft and fluffy pumpkin muffins are spiced with a hint of cinnamon and loaded with chocolate chips – Little Sweet Baker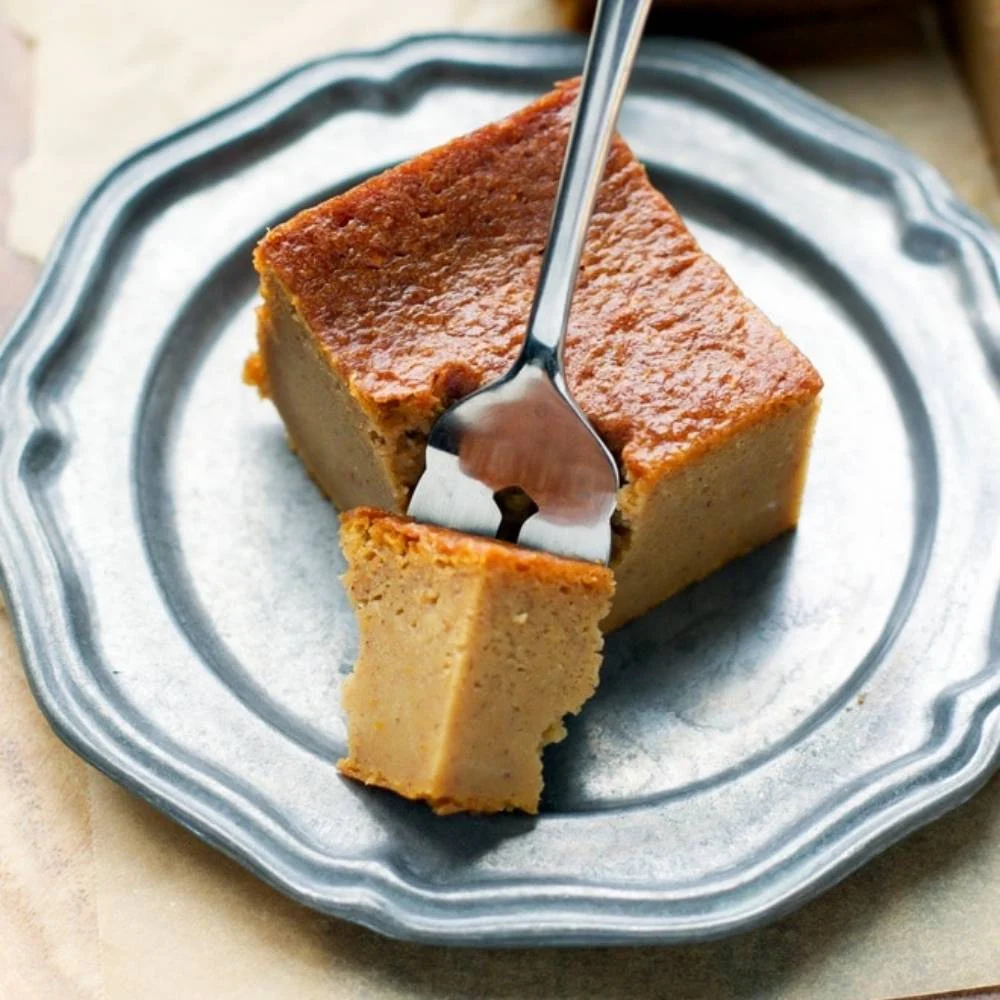 27. Pumpkin custard cake – Very easy to make, this cake has fall flavours and custard-like texture – Cooking LSL
28. Pumpkin scones – If you love to bake with pumpkin, then don't go another minute without these flaky pumpkin sconestopped with a decadent maple glaze. Perfect with a hot cup of coffee on a crisp Fall morning – Sally's Baking Addiction
29. Pumpkin creme brûlée – Do you remember the first time you slipped your spoon through the crispy crust of creme brulee? Divine, right? This pumpkin creme brulee recipe offers up all that and MORE – Cultured Table
30. Pumpkin pie truffles – Seriously, why bother baking a pie when you can make these delicious pumpkin pie truffles instead? There's absolutely baking required and they're guaranteed to be a crowd-pleaser at your next fall party or post Thanksgiving dinner! – Diary of a Debutante
Final Thoughts
Autumn is the perfect time to enjoy some pumpkin recipes. Whether you're looking for a sweet or savoury dish, we've got you covered. From pumpkin spice pancakes to pumpkin ravioli, there is something for everyone in this list of 30 delicious pumpkin recipes. So get cooking and enjoy the flavours of fall!
Read more:
If you want to focus on becoming the best, happiest version of yourself subscribe to the blog or follow me on Facebook, Twitter or Pinterest.